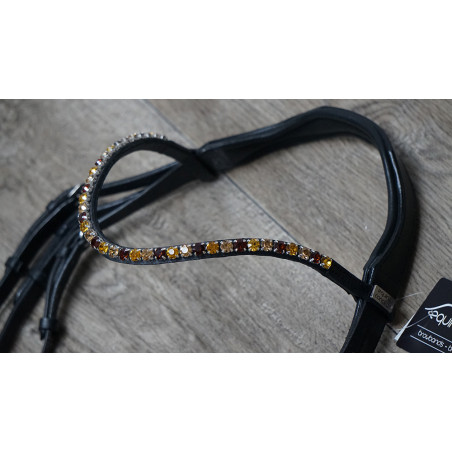  
Bridle "Golden Shine"
The Bridle is characterized by it´s extraordinary Noseband, which has a snake print in an golden Patina and around an golden Piping. It is made with XL Rivoli Stines and an Neckpiece stitched in Pillow-Style, which is extra comfortable for your Horse.
- Quality Leather
- anatomical shaping
- thick and extra soft padded
- Noseband with snake print in a golden Patina and with a golden Piping around
- extra comfortable and wide Neckpiece - padded in Pillow-Style
- Brass Fittings
- No Reins included
No customer reviews for the moment.